City of London Police inform TorrentFreak that they have begun targeting sites that provide access to unauthorized content for "criminal gain." The initiative is part of a collaboration with Hollywood studios represented by FACT and the major recording labels of the BPI. In letters being sent out now, police accuse site operators of committing offenses under the Serious Crime Act. The National Fraud Intelligence Bureau further warns that the crimes carry a jail sentence of 10 years.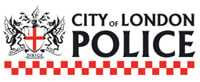 Authorities and entertainment industry companies in the UK are working together on a new initiative which targets sites said to be offering copyrighted material without permission, TorrentFreak has learned.
The first signs came last week when a major torrent site received a letter from the National Fraud Intelligence Bureau (NFIB), a unit set up following the Government's National Fraud Review. The unit has a mission to identify serial offenders and organized crime gangs in order to disrupt their activities.
The letter (copy below), sent to "The owners and/or operators of the website known as 'XXXXX'," states that the NFIB has become particularly concerned by websites causing harm to the UK's creative economy.