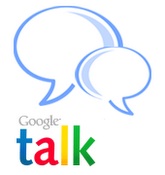 Google has confirmed what various users on Twitter and other social networking sites have been saying
for a while - that there is a problem with Google Talk.
Google released a statement at 4:20 PM IST on Thursday saying:
We're aware of a problem with Google Talk affecting a majority of users. The affected users are able to access Google Talk, but are seeing error messages and/or other unexpected behavior. We will provide an update by 7/26/12 5:20 PM detailing when we expect to resolve the problem. Please note that this resolution time is an estimate and may change.
Earlier, Google had said "We're investigating reports of an issue with Google Talk. We will provide more information shortly."
Read More:
http://gadgets.ndtv.com/internet/news/gtalk-is-down-google-talk-outage-confirmed-247967